THE DESIGNER MINDSET
Design is about improving the quality of life and creating a change. It is an integration of art, technology and common sense. If you are creative, who likes solving problems, questioning why things are the way they are and if you have an urge to spark a change then you have the mind-set of a designer. The mind-set is just the beginning; most importantly you need to pick up the skills to bring ideas to life. Let us focus on Industrial Design, which encompasses designing anything from safety pins or kitchen utensils to Yachts and Aircraft's.
SKILLSETS FOR AN INDUSTRIAL DESIGNER
Primary skills that you need are:
Sketching
Digital Representation techniques
3D Modeling
Materials & Manufacturing Methods
Prototyping
Basic Business sense
Having foresight to predict the future is also an important skill you would develop from your experience.
When we narrow down to Automobile Design, expectation from an automotive designer is quite high because the Automotive industry is extremely competitive. Rapid advancements in technology and intense competition to stand out and be the best is greater than ever before. If it is to design a Utility Scooter for a crowded Asian city or the next Hyper-car to scorch the Autobahn, the design team is responsible all the way from creating ideas at the grassroot level and delivering a realizable product.
ADMISSION TO A TOP DESIGN SCHOOL
Most good Design schools have an Under Graduate as well as a Graduate design program. If you don't have smidgen of doubt about becoming an Automobile Designer, I would recommend starting out at the Under Graduate level itself. In case you are enrolled in an undergraduate program such as engineering and want to change lanes to become an Automobile Designer, it's important that you do not view it as a career switch but consider it more of an evolution. There are plenty of avenues today, where, being an automobile designer you can take advantage of and integrate your previously earned knowledge and skills.
Let me take you through what I believe are some of the integral steps in securing admission in a top Automobile Design school or university.
1. Motivation:
This is purely a passion driven field. Be prepared for long hours, sustaining extreme periods of hard work and unparalleled frustration. But once you start pulling through, there is no other profession that will give you such a lasting adrenaline rush and creative satisfaction

2. Justification:
Glamour and passion apart, look back at your life and scan for justification within yourself.
– Have you learned or tried to learn any form of fine art like sketching, painting, sculpture and the likes or more technical hands on hobbies like aeromodelling.
– Have you tried finding alternate ways to fix problems while growing up. It could be a leaky bathroom pipe or even your dad's old motorbike.
– Have you been in love with cars and machines and spend time reading or experimenting with the same. Follow shows like Top Gear, Junkyard wars…
Cutting a long list short, I assume you get my train of thought. If this sounds like you, then we right on track. Oh boy!
3. Research: Schools and Colleges
Start this process 12 – 24 months in advance
There are handful of design schools (in Transportation and Automobile Design) in the world today that I would recommend. Some that are right at the top and a few more that are worth the investment of your time and money.
Be meticulous in your research.
– Look for schools that have strong association with the industry.
– Visit popular sites and blogs and get exposed to the work done by students of these schools. Figure out what projects catch your fancy
– Research from a financial standpoint as well. These courses might be expensive but most schools have merit based scholarships. There might be avenues for scholarships as well.
– Once you have done your first shortlisting, try to get in touch with alumni from the shortlisted institutes and get some firsthand insight. Might be difficult, but important you do this.
– Finally narrow down to 3 to 4 programs that you see yourself doing well at.
– Have the entire information ready about these schools. Put up a calendar on your wall. Mark out the needs, deadlines, scholarships. Prepare your applications accordingly.
4. Portfolio:
This your passport into the design world. Students are usually shortlisted based on their portfolio. Preparing a portfolio is a hefty topic that we shall discuss in another article. Your portfolio must reflect yourself and your interests. You are not expected to have top-notch sketches and renders as you are still a student but do focus on showcasing innovative ideas and your creative skills. Do whatever it takes to make the best impression through your portfolio.



Unlike applying for a job, preparing a portfolio for college admission is different. You are expected to be raw and simmering with ideas. Having good sketching and digital skills is useful, but the backbone of your portfolio has to be innovative ideas fulfilled to the best of your abilities. As designers, we are inquisitive and love seeing creative ideas.

A portfolio for an automobile or transportation design program need not necessarily be full of cars. It must be heavier on the vehicle side, but if you feel you have a cool idea for a nonautomotive product, showcase it. Have variety. Cars, bikes, spacecrafts… Whatever fires up your imagination. Try finding problems or unanswered questions in these avenues and try coming up with solutions for the same.



If, for instance you are designing a shuttle for Saturn. Do some basic research about the planet, the laws of physics like gravity, temperature, atmospheric conditions etc. See how you can design a vehicle taking all these into considerations. Please note, this is not an astrophysics thesis. You are not expected to be technical and present all the answers and calculations. But do show considerations to these factors while designing. For example, gravity on Saturn is more than Earth's gravity. So proportion of the thrusters on the shuttle will be more than we see here on earth. Saturn has strong winds, so the vehicle could be designed to harness this for propulsion. Embrace fantasy, but you need to show basic understanding of how things work.
5. Letter of Intent:
This is an honest reflection of yourself and why you should be chosen for that particular Program. It is not merely an essay, consider it akin to convincing a stranger as to how passionate you are about Automobile Design and why that particular program is a perfect fit. There are various ways you could structure this, but the important point is to be honest and state your motivation and goals.
6. Interview:
If shortlisted for an interview, it means the jury finds you interesting and wants to interact with you in person. Having come this far, be yourself and speak your mind. It is also important you put forth whatever questions you have about your expectations from the course.
Please Note: This is a general outline of the design world and admission procedure today. Some colleges have slightly varied process in selecting students for the automotive design programs.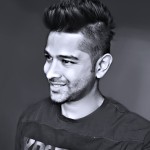 Narayan Subramaniam, Creative Director & Faculty for Automotive Design and Research program at Mantra Academy.
Narayan is an Entrepreneur, Designer. He holds Masters degree from prestigious institutions such as Umea Institute of Design, Sweden and National Institute of Design, India. He can be reached at narayan@mantraacademy.com or at LinkedIn